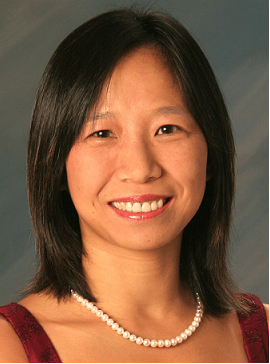 About JYTLAW
JYTLAW offers intellectual property (IP) and Non-profit (NP) organization-related business legal services. We provide extensive and intensive strategic counseling, development, and management of domestic and international IP portfolio. We consult with exempt organizations to qualify as such at the formation stage as well as corporate governance issues.
Every business, irrespective of its size in any industry, will possess and encounter intellectual property (IP) issues. In fact, upon inception of a business idea and the launch of your business model, you have created one of the most valuable assets for your business: Your IP.
From your trade name, customer, vendor, supplier list, clientele database, to formula or recipes of your products, IP issues occur by a diverse array of industries. From traditional businesses such as apparel, jewelry, finance, hospitality, consumer goods and services, and automotive, to knowledge-based industries in the fields of electronics, chemicals, waste management and conversion, fibers, biotechnology, pharmaceuticals, computer software, technology and telecommunications.
The business owner must be first made aware of the type of IP they possess in order to engage counsel to create, develop, and enforce their IP assets and rights in the market place.
Attorney Profile
Ms. Tsai completed her undergraduate studies at University of California, San Diego and earned her Juris Doctorate Degree from Thomas Jefferson School of Law. After working as an in-house counsel for seven years, Ms. Tsai realized that many smaller businesses often neglect or forgo the protection of their intellectual property due to prohibitive legal expenses associated with larger firm's services. Ms. Tsai decided to bring affordable Intellectual Property services to the forefront and encourage business owners to take preventative measures to safeguard their most valuable business asset.
In addition to her Intellectual Property and Business Law practice, Ms. Tsai's substantial desire to engage in community service has helped not-for-profit entities obtain tax-exempt status both at federal and state levels. Ms. Tsai has made consistent efforts to stay involved in the community.
I am old fashioned in that I firmly believe in building a relationship and trust with clients. The traditional hand-shaking, rapport-building and result-oriented legal service is the only way I know how to serve clients. As is the case with building anything, it takes time and hard work. I strive to be a productive partner to my client's business ventures so when they succeed, I also succeed in my practice. I am eternally grateful for every client I work with, and I utilize legal knowledge and substantial experience I've gained from countless clients to be a better lawyer everyday.

I would like to earn your business by being a strategic and effective partner in your endeavors.
Practice Areas
Specialized areas: domestic and international intellectual property (IP) rights, Licensing of IP's, Tax Exempt organizations, Business and corporation laws. Agreements review and drafting, Commercial lease.
Trademark
Copyright
Trade Secret
Licensing
Buy and sell a business
Contract review and drafting
Corporation
Corporate Governance
Non-profit organization
Non-compete
Commercial Lease

From Our Clients:
"I am writing to thank you for the great effort and success in getting us Trademarked. Your hard work did not go unnoticed. Not only do you offer incredible customer service, you are also amazingly effective, reasonably priced, and work with great integrity."
Mary Anderson
President, Anderson Plumbing Heating & Air
Click here to read full letter
. (PDF)
"I wanted to take this opportunity to sincerely thank you for all of your hard work in acquiring my US trademark. I know you spent a significant number of hours on my file and you were completely dedicated to seeing the SPICE + LEAF trademark through despite the many obstacles that were presented before us."
Debbie Komberg
Founder & CEO, SPICE + LEAF
Click here to read full letter
. (PDF)
"Thank You Joanna for helping me get my company name trademarked. This was a daunting task that I wanted to try to do myself. After speaking with you about the process you were able to explain to me the difficulties that I might encounter and why it would be best to have an attorney do this for me. Joanna explained every detail to me and helped me sort out what I needed trademarked, why I should trademark, and why I should include a logo."
Brett Nelson
President, Fastaire Hand Dryers Inc.
Click here to read full letter
. (PDF)